Nagoya Airport is on the city road traffic network of the Nagoya metropolitan area and is very convenient. It is approximately 20 minutes by car from the Nagoya Airport to the center ofN agoya via the expressway. Traveling to major peripheral cities including Toyota City is also very convenient.
Gateway to Asia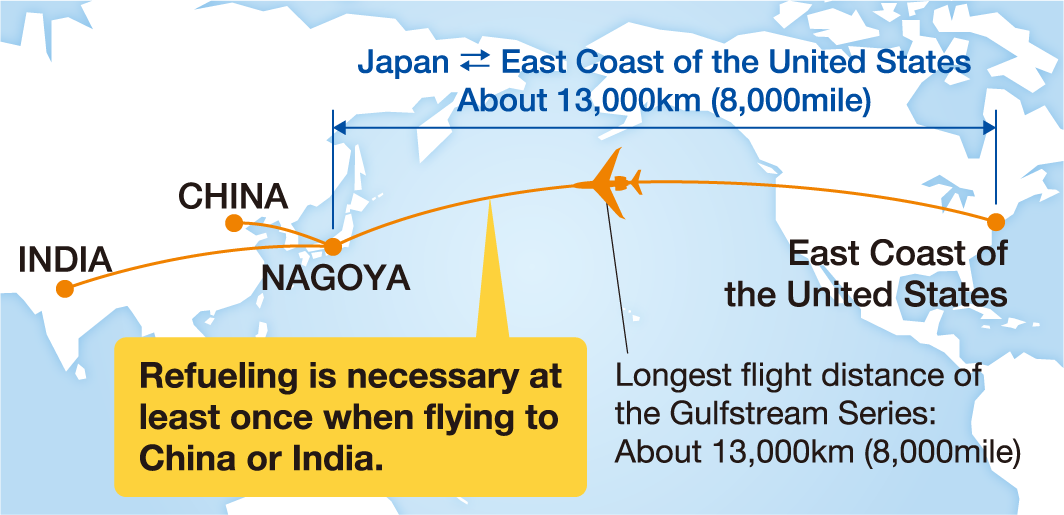 Nagoya Airport is located at the best position as a refueling area between Asia and the United States. Please use Nagoya Airport as a refueling spot.
Easy access to Tokyo, Osaka and Kyoto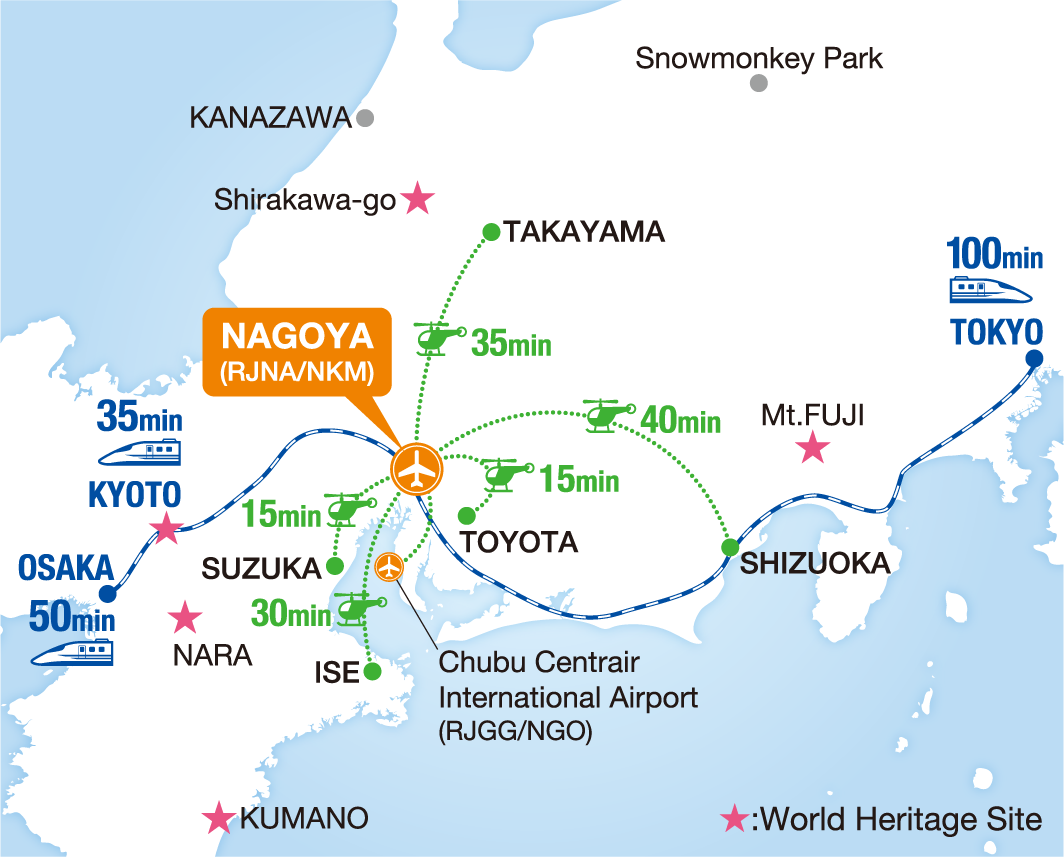 Nagoya is the best place not only for the destination but also as a relay point to various places in Japan. From Nagoya station in the center of Nagoya to Kyoto takes 35 minutes, to Osaka 50 minutes, and to Tokyo 100 minutes.